en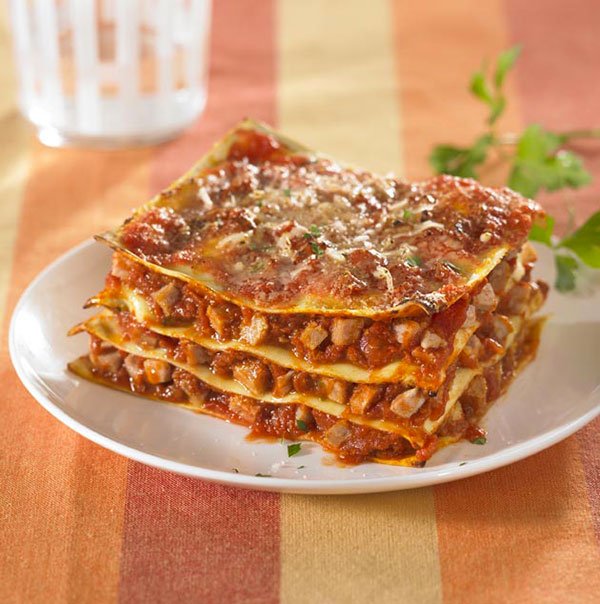 Pouldreuzic lasagnes
Ingredients
1 tin of Hénaff Pâté 260g
2 jars of bolognaise sauce 500g
1 packet of lasagne pasta sheets
1 bag of grated Parmesan
Preparation
Line the base of a greased cake mould with sheets of pasta.
Cover with a little bolognaise sauce. Add the Hénaff Pâté cut into small 5-mm cubes or crushed with a fork.
Add a little cheese. Repeat until the last layer and sprinkle with Parmesan.
Leave to rest in the fridge overnight.
The next day, bake in the oven at 180°C for 30 minutes.
Lower the heat to 160°C for another 30 minutes.
Check to see whether it is done by inserting a knife. At mid-depth, the blade should come out very hot.
Serve with a fresh green salad.